Customer Appreciation Sale
Customer Appreciation Sale at Knobtown Cycle. Our business is turning 15 (Open since April 1st of 2004) and to celebrate and show appreciation for all these years Kit is sharing the love. It's been a long cold winter get this riding season started off right.
During the month of April
all shop labor fees are
15% off!

Motorcycle Tire Mounting and Balance
Typically $85 per wheel and
$45 if you bring it in loose.
During the month of April
Just $72.25
& $38.25
respectively.
How about an Oil Change?
Typically $85.00
($40 supplies / $45 Labor)
During the month of April

Just $78.25.
5000 mile service?
Typically $275
During the month of April

Just $233.75
All other services 15% off on all labor charges!
These services are first come first serve and expire at the end of April 2019 so call or come in today and get your project started. If you are not ready to start your project call kit to see how you can lock in these rates for future projects. Call us at (816) 524-6222 to get more information on how to hold this discount.
As a Dunlop Pro Dealer they are offering rebates again; we can get the tires you want for the prices you need.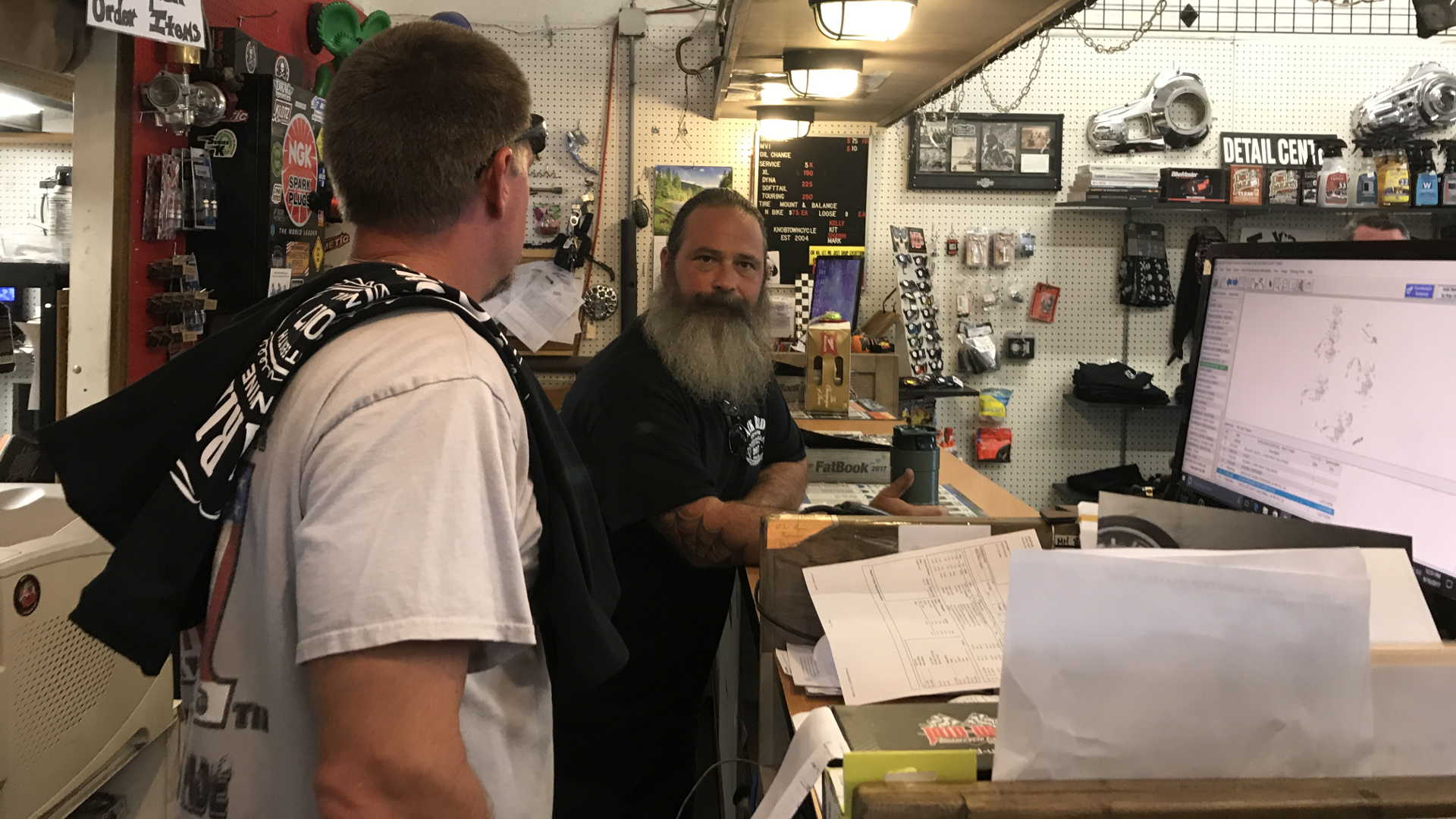 Kit Fox- Owner Knobtown Cycle
Use the buttons below to email us.
Come by or call us today to get in on these savings.
Get the ball rolling on
serviceing your motorcycle
We Find Parts. Use this form to request a part and save on the installation charges duing April
As seen at Knobtown Cycle, Customer Appreciation Sale, Knobtown Cycle